The first detailed plans for parts of the £8bn Earls Court redevelopment have been given the green light by planners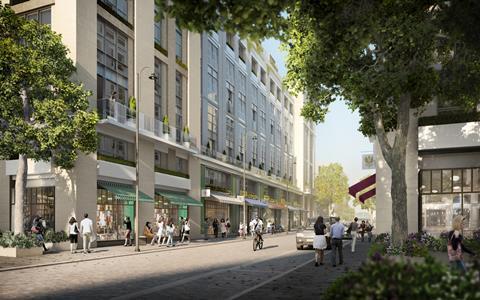 Kensington and Chelsea and Hammersmith and Fulham councils have given the go-ahead to detailed designs for developer Capital & Counties Properties (Capco) new Earls Court Village, which features new homes, square and parks around a new High Street.
The proposals that have received detailed approval comprise an area of 16 acres and include 2.4 million square feet of residential-led, mixed-use space.
This includes over 1,200 new homes, 3.35 acres of publicly accessible park - which is over half of the planned Lost River Park - and the first phase of the new High Street with retail, dining, leisure, culture and community facilities.
The detailed approval follows outline planning permission being granted for Sir Terry Farrell's 10.1 million square foot masterplan last November.
Overall the masterplan comprises 7,500 new homes, including 1,500 affordable homes.
Gary Yardley, investment director of Capco, said: "The project has real momentum and this decision signals another major milestone in delivering the vision for Earls Court.
"As well as creating a vibrant new part of London, the plans will act as an enormous boost to the economy."