Initiative will pave the way for a UK-based national infrastructure research community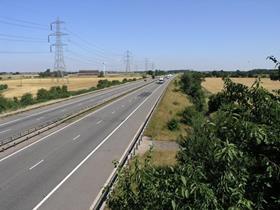 The UK Collaboratorium for Research on Infrastructure and Cities (UKCRIC) has been officially launched, backed by funding worth £130m from the Engineering and Physical Sciences Research Council.
The UKCRIC said it will aim to provide leadership and support for the development of a UK-based national infrastructure research community and ensure the country's infrastructure is adaptable to changing circumstances and resilient in the face of "extreme events".
New facilities and research laboratories to upgrade the UK's infrastructure will be created at 11 universities as part of the programme.
Professor Brian Collins, professor of Engineering Policy at UCL and convenor of the initial UKCRIC partners, said: "Understanding how to invest in, build, operate and maintain resilient and adaptable high-quality infrastructure based services, such as good public health, safe mobility, heating, lighting and sustainable economic activity, is vital to the wellbeing of citizens in the UK and across the world."
The government announced its support for the UKCRIC two years ago and to date almost £217m has been invested in associated new facilities.