Planning permission given for 363 meter tower despite opposition from Empire State Building's owner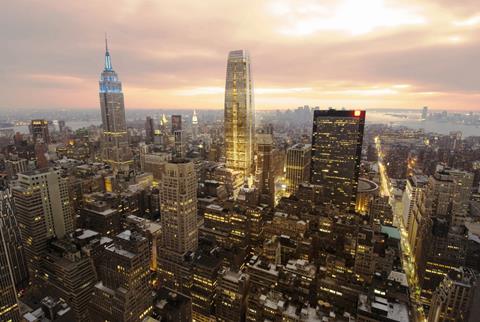 AP Photo/Pelli Clarke Pelli Architects
A 363 meter high tower - nearly as tall as the Empire State Building - has been granted planning approval for the heart of Manhattan.
New York's planning authorities have given the go-ahead to the building, despite efforts by the owner of the Empire State Building to stop construction. The building, at number 15 Penn Plaza, won backing by the city council with a 47-1 vote.
The new tower, designed byPelli Clarke Pelli, will be just 18 metres short of the Empire State Building, which is just two blocks away. The owner of the Empire State, Anthony Malkin, said the new tower will ruin the city's skyline.
In a statement, Malkin said: "This is not about banning tall buildings, but about preserving the very uniqueness of the New York City skyline."
But New York Mayor Michael Bloomberg said: "Anybody that builds a building in New York City changes its skyline. We don't have to run around to every other owner and apologize. One guy owns a building, and he'd like to have it be the only tall building. I'm sorry that's not the real world."

The Empire State Building, built in 1931, was the tallest building in New York until the construction of the World Trade Center in 1970. Since the 9/11 attacks the building has once again been the city's tallest building.