Turner & Townsend produces its latest international construction market survey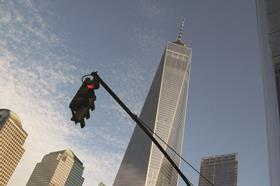 New York has narrowly topped London as the most expensive place to build, according to Turner & Townsend's annual international construction market survey.
Turner & Townsend's (T&T) 2015 survey puts New York's average construction cost at £2,372 per m2, a mere £89 above London's average construction cost of £2,283 per m2. Both cities have experienced a 5% rise in construction costs over the past 12 months.
Both cities are also expected to see cost inflation rise at the same rate over the next year as their respective property booms continue apace. In particular the cities' high-end residential and commercial development markets are projected to remain very hot.
Commenting on UK construction cost inflation as a whole, Jon White, UK managing director at T&T, said: "Demand is outstripping supply in the UK and tender pricing is likely to remain volatile as a result."
The T&T survey analysed input costs such as labour and materials across 35 countries and charted the average construction cost for both commercial and residential projects.
The report found that labour costs in New York were much higher than in London, at £53 per hour on average, 70% more than the average wage for London's builders of £32 an hour.
T&T attributed the discrepancy to the steady influx of EU workers in the UK limiting wage increases.
White said: "The UK construction industry has made great strides in expanding its capacity to meet booming demand, but there will continue to be skills shortages in several UK regions. The sector as a whole has more work to do to improve efficiency and productivity."