Council's housing arm Populo Living to build hundreds of affordable rooftop homes
Newham council has approved a modular homes programme which could see hundreds of affordable homes built on top of existing council blocks.
The council's wholly owned housing firm Populo Living has been given the green light for the first phase of the programme, which could provide more than 200 rooftop homes across the east London borough from 2021/22.
At least another 300 modular homes could be built using this method in later phases, the council has estimated.
Populo Living, which has committed to ensuring that half of its homes are built for social rent, said the approach could reduce the cost of building social housing by up to 25%.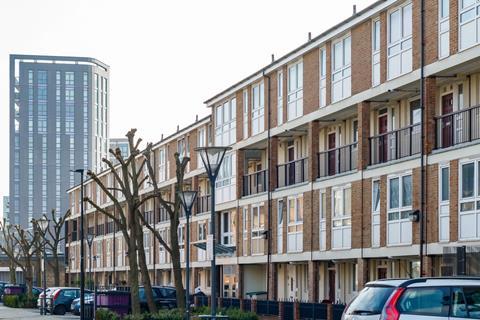 The firm has identified at least 10 existing council-owned blocks suitable for vertical extensions and is starting evaluations of potential schemes early in the new year.
The council said the new homes would be built to zero carbon standards, with the existing blocks also receiving upgrades to reduce their carbon footprint.
Council cabinet member for housing services Shaban Mohammed said the programme will be "the next stage in council home evolution," while Newham mayor Rokhsana Fiaz added that it could provide "thousands" of homes across the borough over the next few years.
The council said it had plans to invest up to £1.4bn in Populo Living's housing schemes over the next 15 years.
The firm, which was known as Red Door Ventures before a rebrand in June, has pledged to build 2,300 homes by March 2022 and claims to be on course to start 884 homes by March next year.