Industry saying same things 1990s Latham and Egan reports recommended, IPA chief adds
The government's next construction strategy is likely to be mostly the same as the last one, a senior government advisor has warned, because the industry is too slow at making change.
David Hancock, who wrote the government's last construction strategy for then prime minister David Cameron, is the construction director of the Infrastructure and Projects Authority (IPA), the government's chief advisory body for infrastructure.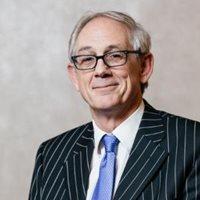 Hancock (pictured) said the next strategy, expected to be announced in chancellor Sajid Javid's 11 March budget, will address the same issues which have plagued the UK construction industry for decades.
Listing the key elements of the 2016 strategy, which included greater collaboration, early contractor involvement, innovations such as BIM and offsite assembly, skills diversity and decarbonisation, he said: "Tell me that that isn't what we still need to do. And the thing is, we're not doing it."
He said one of the biggest problems facing the industry was the "negative collaboration" between firms.
"It's hard enough to get people to collaborate on a project but to collaborate as an industry, we are woeful – because we believe that the way we compete is by USPs. We guard our USPs – it's nearly negative collaboration."
He admitted the industry had not moved on much from the 1990s when the late Sir Michael Latham published his landmark Constructing the Team report in 1994 followed four years later by former Jaguar Cars and BAA boss Sir John Egan's Rethinking Construction report.
"We've been saying what is wrong with our industry forever," he added. "Some of us who are old enough can remember that even in [those reports], if you go back and look at them, they're saying the same things."
Hancock, who worked as head of risk at TfL before becoming a government advisor in 2014, was made construction director of the IPA when it was created in 2016.
The former head of the IPA, Tony Meggs, moved to become the chief executive of Crossrail in July last year, and was replaced by Nick Smallwood, former chief projects engineer at Shell.