M&E contractor to provide maintenance for eight Land Secs shopping centres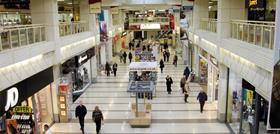 NG Bailey has won a £20m deal with Land Securities to provide maintenance for eight shopping centres in the developer's retail portfolio.
The £20m contract is a retention of five shopping centres that had been managed by NG Bailey for five years as well as a further three centres.
As part of the remit, NG Bailey will provide mechanical, electrical and building fabric maintenance, including HVAC, security, fire detection and protection, drainage and energy consumption management.
Seven of the shopping centres will be maintained by resident NG Bailey staff, including engineers, apprentices and contract management support staff.
A smaller centre in west London will be serviced and supported by the firm's fleet of mobile engineers.
The deals last for three years with an option to extend by a further three.