Firm improves turnover and profit in latest accounts
M&E specialist NG Bailey has warned margins will be hit this year because of the covid-19 crisis.
The firm made the comments as its posted an improved set of results with turnover in the period from 2 March 2019 to 28 February this year up 3% to £573m and pre-tax profit up 27% to £20.5m.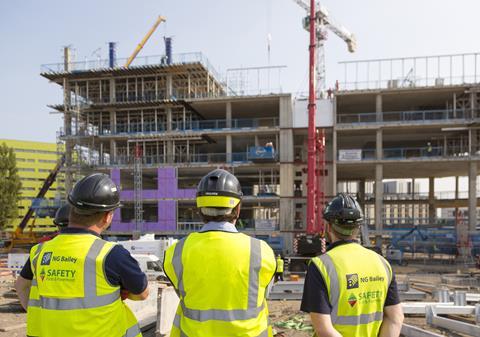 The firm, which is helping to build a £1.2bn lithium-ion battery factory in South Wales, said it expected social distancing measures to be in place for some time at its sites at its core engineering division which would "adversely impact contract programmes and margins".
Chief executive David Hurcomb said the firm had been forced to cut headcount by around 250 people, about 8% of the firm's 3,200 staff, because of the pandemic.
He added: "Despite the expectation that ongoing disruption from covid-19 and Brexit uncertainties will continue to make trading conditions very tough for some time, we are confident that we will emerge stronger."
It said 30%of its sites shut during the first lockdown announced by the prime minister on 23 March which had impacted productivity.
In its latest report and accounts filed at Companies House, the firm said it banked an exceptional profit of £900,000 following the sale of an office.