Japanese consultant warned £268m planned takeover could place it under a "heavy financial burden"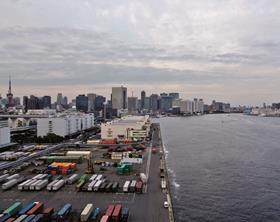 Japanese consultant Nippon Koei has been warned its £268m bid to takeover Hyder could place it under a "heavy financial burden", according to one of Japan's biggest credit rating agencies.
Rating and Investment Information has put Nippon Koei at risk of a potential downgrade after it muscled out a rival takeover bid by Dutch engineer Arcadis to acquire Hyder, according to the Times.
Hyder's board agreed to Nippon Koei's offer of 680p a share to acquire the firm, trumping Arcadis' earlier bid of 650p a share.
Rating and Investment Information said: "If the deal goes through, both the balance between Nippon Koei's domestic and international business, as well as its focus, will be greatly affected.
"As a result, this acquisition will have a significant impact on its business risk profile."
Nippon Koei generated revenues of £421.4m last year, making it significantly smaller than £2bn-turnover Arcadis.
Arcadis said its takeover of Hyder would result in annual cost savings of £15m, with some overhead and job cuts, whereas Nippon Koei has pledged to run Hyder as a standalone division with no job cuts or office closures.