Insurance likely to rise if UK crashes out of EU in October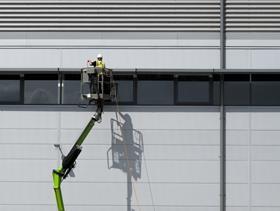 Contractors look set to take a hit on the cost of cladding if the UK leaves the EU without a deal in October.
Massimo Chies, who is a facade cost consultant at Aecom, has told Building that the cost and availability of cladding imported from Europe is likely to be affected by insurance hikes in the event of a no-deal Brexit.
Chies said: "At the moment, the largest European cladding groups can cover their UK operations through a parent PI [professional indemnity] policy from abroad, due to the freedom of services under EU policies. However, a no-deal Brexit would be likely to disrupt the situation."
Chies said cladding suppliers will need to be "open and honest" with main contractors around the cover they can get and the exceptions that are included.
He said: "Of course, all parties in the project delivery lifecycle need to be aware of the possible impacts of Brexit on the difficulty of providing this cover."
Chies also made reference to the fact changes to the updated Building Regulations Part B have led to demand for materials such as mineral wool insulation that may push prices higher.