New NHS property boss says work will not begin until after 'transition stage' – which will take 18 months to two years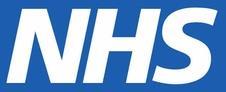 The NHS' property boss has said the new property company that he heads is unlikely to procure major construction work until 2014 at the earliest.
Speaking exclusively to Building, Simon Holden, who was appointed chief executive of NHS Property Services (NHSPS) in August, said it was unlikely that the company would undertake large-scale procurement until the 2014/15 financial year.
Under the current restructuring of the NHS - widely viewed as the biggest in its history - primary care trusts (PCTs) and strategic health authorities (SHAs) are to be abolished at the end of the current financial year.
On 1 April next year all buildings and land assets currently owned by PCTs and SHAs that cannot be transferred to hospital and mental health trusts will be transferred to NHSPS. Holden said this will involve the transfer of approximately 3,500 buildings worth around £3bn.
"There's a transition phase, which runs from 1 April 2013 for 18 months to two years. Beyond that we move into transformation and that's when we should be really motoring," he said.
Holden said that the structure of NHSPS will mirror that of the NHS Commissioning Board set up to oversee the work of Clinical Commissioning Groups - groups of GPs and other clinicians being established to replace PCTs. The NHS Commissioning Board has a national head office, four regional offices and 27 local area offices.
Holden said that the level at which NHSPS will procure services will depend on the nature of the work required. "The major disposals would be handled at a national level and small scale procurements would be handled at a local area team level. If we're doing new developments it's perhaps appropriate to parcel them up at a regional level," he said.
However, NHSPS will have no control over capital projects in buildings administered by Local Improvement Finance Trusts (LIFTs). LIFTs were first introduced by the former Labour administration in 2001 and involve NHS organisations entering into long term contracts with private sector partners.
For more on the health market click here