KPMG warns ongoing uncertainty and tightening access to credit means number of stricken contractors set to rise
The number of building firms going into administration jumped by more than half in the third quarter, figures from KPMG have revealed.
The accountant said the figure increased from 49 in the second quarter, the period between April and June, to 76 the following quarter – a hike of 55%.
Firms that went under during the period included Pochin's, which collapsed in August after close to 90 years of trading.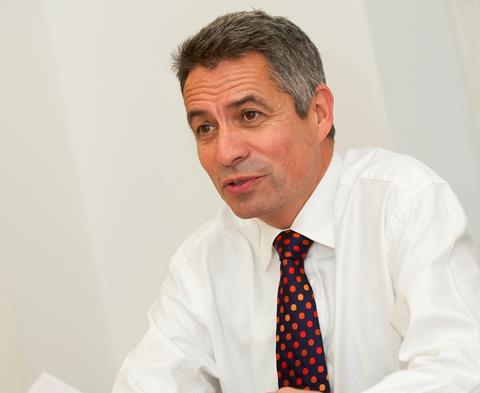 KPMG's UK head of restructuring Blair Nimmo said: "The building and construction sector continues to feel the strain of the ongoing economic uncertainty across the UK, with a softening in activity and delays in investment for large construction projects.
"Indeed, there has been pressure throughout the whole supply chain, not least due to high input prices, all of which has resulted in a spike in the number of insolvencies."
And he warned that problems would get worse in the coming months.
"[With] reducing credit insurance appetite, the declining availability of skilled labour and limited options to refinance and raise funding, it's clear to see that pressure in the sector is only likely to increase."
He added: "Unless clarity and confidence return to the sector, financial distress and increasing numbers of insolvencies are likely to prevail."
There have been an increasing number of warnings about contractors' access to finance in recent months following Carillion's collapse last year.
In July Ian Marson, the UK head of construction at Ernst & Young, warned: "The investors who were there three or four years ago are actively withdrawing from the sector and that is primarily down to margin. They don't see this as a place they are going to get the returns they need for their own investors."
His colleague Mike McCartney, EY's director of capital and debt advisory, told Building over the summer: "Carillion was a catastrophic moment in shattering lender or institutional confidence in the sector – there's no other way of looking at it."
Earlier this month, Laing O'Rourke's chairman Sir John Parker admitted he was relieved to have got the firm's refinancing away earlier this year, adding: "UK construction remains in a troubled state. A number of key lending banks have signalled their exit from the sector; thankfully a few remain committed."
Other firms to have gone into administration this year include Shaylor, Welsh firm Dawnus and Interserve which went into administration in March but was rescued the same day under a pre-pack deal