Consultant rejigged its leadership team last month to plot recovery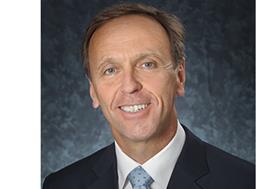 Arcadis saw revenue slip in the first three months of the year underlining the task facing its new executive team charged with plotting a recovery.
Turnover at the firm in the 12 months to December 2017 slipped 3% to €3.2bn (£2.8bn), down from €3.3bn (£2.9bn) with revenue from its Latin America operation nosediving 26% because of problems at its Brazil arm.
And the downward trend continued into the first quarter of this year with the group seeing income slip 6% to €767m (£667m) with earnings before interest, taxes, depreciation, and amortization falling 10% to €47m (£41m). It said it had organic growth of 3% but added this was reversed once currency impacts had been factored in.
Operating margins slipped to 7.2% from 7.4% which the firm blamed on fewer working days in Europe as well as a decline in other parts of the business.
Last month, the consultant rejigged its leadership structure trimming its executive board to just chief executive Peter Oosterveer and incoming chief financial officer Sarah Kuijlaars who is due to have her appointment rubber-stamped at the firm's AGM next week.
A British national, Kuijlaars replaces Renier Vree, who left at the beginning of last month and her CV includes a 25 year stint at oil giant Shell.
The firm has also created an executive leadership team which it said would have a "strong focus on improving execution on all of our projects".
In its update for the first quarter of this year, Arcadis said it was making "good progress in [a] market consultation process for CallisonRTKL" – the firm's architectural business which it is still mulling whether to sell. Revenue at the business slipped 15% to €68m (£59m).
Revenues from its Americas, Europe and Middle East and Asia Pacific regions were all down but the firm said its plan to get rid of its clean energy business in Brazil was on track. This involves divesting six plants, including two gas-to-power plants, which will begin in the second half of this year.
Problems at the Brazil business last year saw the firm axe 400 jobs, around a third of staff, and spend close to £18m restructuring the business. Arcadis said it had racked up another €2m (£1.7m) loss in the country in the first quarter but it added that its overall Latin America business had recorded its first break-even operating figure in 18 months.
Oosterveer (pictured) said: "I am convinced that Arcadis has a strong foundation to deliver revenue growth and operating margin improvement in the years ahead."
The firm is due to unveils its half year results on 26 July.