Megaproject's chief executive assures Building the £4.2bn will focus on occupational health from start of the design phase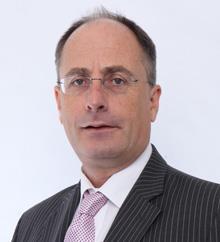 Occupational health will be at the heart of the £4.2bn "super-sewer" project in London, the client's chief executive has told Building, as construction leaders signed a pledge last week to tackle the causes of ill-health on sites.
Thames Tideway chief executive Andy Mitchell - one of over 120 chief executives from firms including Balfour Beatty, Mace, Skanska and Crossrail who signed the pledge at the inaugural Construction Leadership Group meeting - said occupational health will be a significant part of the London infrastructure project from the start of the design phase.
Mitchell said: "For us it's making sure we've addressed health both in terms of materials and methods of construction, so when people start on site we're not relying on preventative measures and PPE."
He added: "The health design assessments are a good example, where it is incumbent on designers to show that they have genuinely and properly considered health issues in their design."
Mitchell's comments come after construction leaders from over 150 companies and industry bodies made a commitment to tackle causes of disease and ill-health among workers that come as a result of exposure to health hazards on-site.
The Health in Construction Leadership Group will host its second meeting on 21 April, which will be attended by operational and health and safety directors from the committed companies and industry bodies.