Reds10 looking at adding warehouses in Yorkshire and South-west
Offsite contractor Reds10 is looking for more space to increase the amount of manufacturing it can carry out.
The London-based firm has 90,000ft2 of warehouse facilities at Driffield in East Yorkshire but is looking for more sites across the White Rose county as well as further afield.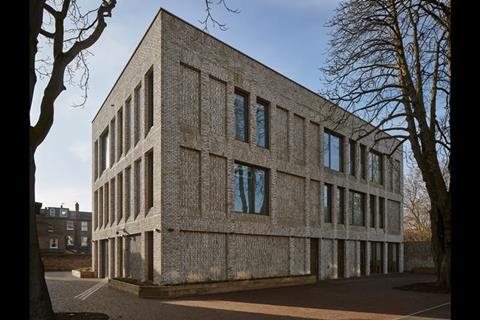 Chief executive Matt Bennion said it wanted more capacity within the year and admitted: "There's no question that capacity is going to become an issue. Our response to that is that we actually have a plan to take an additional two factory spaces to get ready.
"At the moment, they'll be in Yorkshire because we're concentrating our management effort there. But we'd really like to find an opportunity, probably somewhere in the South-west, maybe Wales, or South-west of England, to balance that out."
Turnover at the firm, which recently completed new staff offices for the Imperial War Museums in London, is expected to double to £36m by the end of this year with much of the increase coming from orders through government departments.
Agencies which are increasing their spending on offsite include the Department for Education and Ministry of Defence along with the Justice ministry.