Energy regulator estimates programme will create 7,000 jobs, most in construction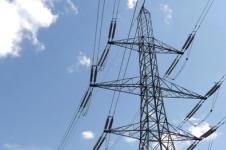 Energy regulator Ofgem has unveiled a £22bn plan to upgrade the UK's power networks.
The proposals – which will put up household energy bills by £7 next year and by up to £15 by 2021 – include a £15bn investment into the electricity and high pressure gas networks.
But National Grid, which operates the country's power network, said in a statement that Ofgem's plans did not go far enough.
National Grid is proposing to spend more than £30bn on its electricity and gas networks in the eight years from 2013 and says it should be allowed to put charges up further to encourage investment.
Ofgem estimates its plans could create around 7,000 jobs, mainly in the construction supply chain.
Ofgem began a consultation on the proposals today.