Daniel Moylan, London Legacy Development Corporation chair, leaves post to take up new aviation role for Boris Johnson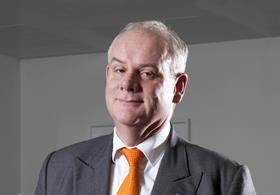 Daniel Moylan has left his role as chair of the body in charge of the Olympic legacy to take up a role for the Mayor of London, leading on aviation.
Moylan, who has been chair of the London Legacy Development Corporation (LLDC) for less than three months, will now lead on Boris Johnson's review of aviation capacity in the south east, with Johnson himself to replace Moylan as chair of the LLDC.
Johnson, said: "Daniel Moylan is a gifted politician with a superb brain. I've asked Daniel to take on one of the most important challenges of my second term, the vital task of driving our aviation policy.
"London is the heartbeat of the UK's economy. We must remain competitive, and to do that we need a coherent aviation strategy for 21st century London. Daniel Moylan will help me deliver that."
"Securing the future of the Olympic and Paralympic legacy and building on the regeneration of east London is a matter of huge importance to me personally. It is vital that I continue to be at the forefront of the decision-making, driving forward the huge task of delivery. The chairmanship of the LLDC will enable me to do just that, building on what has already been achieved.
Labour member at the London Assembly John Biggs hit out at the Mayor's move as unproductive.
"Mr Moylan standing down is deeply disappointing, the last three months under his tenure have essentially been wasted," he said. "We need to make sure that the Olympic legacy is secured and no opportunities for the east end and wider London are missed.
"This newly formed corporation is supposed to spearhead the drive to regenerate the east end and secure the wider benefits of regeneration for London. The loss of it's chair after just three months is deeply disappointing. T
"When Mr Moylan was appointed we had serious reservations about his lack of regeneration experience and voted against his appointment. It appears our concerns have been borne out."