Move comes after plans were revealed to create a signle ombudsman for housing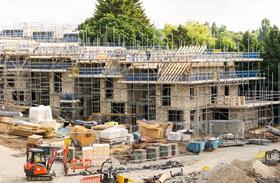 Ombudsman Services (OS) has announced its withdrawal from complaints handling in the property sector after housing secretary Sajid Javid's revealed plans in November to create a single ombudsman for housing in the country.
The not-for-profit organisation said it will have exited the current schemes it operates for surveyors, managing agents, estate agents and letting agents by 6 August 2018.
OS will also work with charities, consumer groups, property professionals and the public on a major report around the creation of a single housing ombudsman for submission to the Ministry of Housing, Communities and Local Government (MHCLG) in the spring.
Chief Ombudsman Lewis Shand Smith said: "We are ceasing what we're currently doing in the housing sector in a professional and planned way, because we believe it is not adding value. Rather than continue to offer a broken solution to a broken market, we are stepping away to listen to what consumers actually want.
"There are models in other sectors that work far better – for instance the single ombudsman model in financial services and the scheme we operate in energy which handles around 40,000 complaints every year."