Firm pays undisclosed sum for Devon consultant
Hydrock has snapped up a warehouse and logistics specialist amid a boom in the sector thanks to the covid-19 pandemic.
The Bristol-based multi-disciplinary said it had paid an undisclosed sum for Devon-based Kelly Taylor & Associates (KTA), which provides M&E and sustainability engineering consultancy services.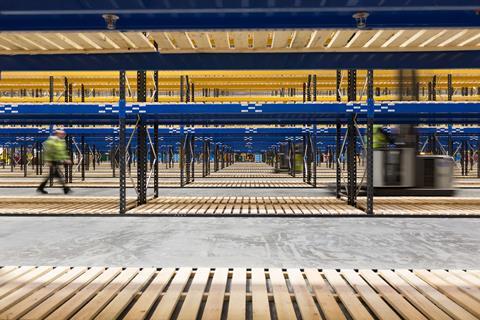 KTA has worked on more than 10 million sq m of distribution facilities worldwide, working with Hydrock on several schemes including the recent completion of distribution space at the Magna Park facility in Milton Keynes.
Last year, supermarket chain Waitrose said more than three quarters of people in the UK now do at least some online grocery shopping.
> Comment: Post-Brexit UK engineering must make its mark on the global stage
Brian McConnell, Hydrock's chief executive, said the firm had made the move for KTA in response to changing consumer demands.
He said: "Both domestically and internationally, the logistics sector has never been more important, particularly at a time when covid has changed the way we shop. There is the rapid emergence of last-mile logistics and the opportunities to repurpose existing property assets."
McConnell added KTA's experience in systems design and sustainability, coupled with Hydrock's earthworks, civil and structural design specialism, meant it could now give clients additional services.
The move takes Hydrock's total staff to 550, up from 525.