Future workload jumps to over £450m
Listed M&E contractor T Clarke said its order book stands at a record £456m but confirmed underlying profit would be down because of the covid crisis last year.
In a trading update, the firm said margins recovered to 3% in the second half of last year after the impact of covid-19 sent it to a pre-tax loss of £1.5m in the first half from a £4.5m pre-tax profit last time on revenue down 38% to £106m.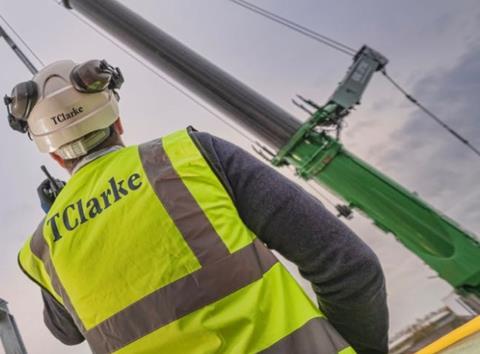 But it said trading had improved considerably from the second quarter, adding it was expecting revenue for the year to be around £232m with underlying profit of approximately £6m – although this is considerably down on the £335m turnover it posted in 2019 where underlying profit stood at £9.2m.
Last year, the firm said it spent £3.6m completing a restructuring because of the covid crisis which has seen 80 jobs go at the business, around 6% of its 1,400-strong workforce.
It said net cash at the year-end was £10.2m, adding average daily cash stayed positive on each day of last year.
The firm will release its 2020 results on 24 March.