Chief executive and brother make move as part of refinancing completed earlier this month
Brothers Ray and Des O'Rourke have gifted Laing O'Rourke more than £58m in loans built up over the years as part of a refinancing deal agreed earlier this month.
The pair are the sole shareholders of the country's biggest private contractor which is celebrating its twentieth anniversary this month, two decades on from the transformational deal which saw their concrete business buy up one of the country's marquee contracting names, Laing Construction, for £1.
The Hinkley Point C contractor's latest report and accounts said that O'Rourke, the firm's chief executive, and younger brother Des, its group deputy chairman, have agreed to allow £58.3m of loans to be turned into equity – although a further £13.7m the two have handed the business through a property loan has been retained.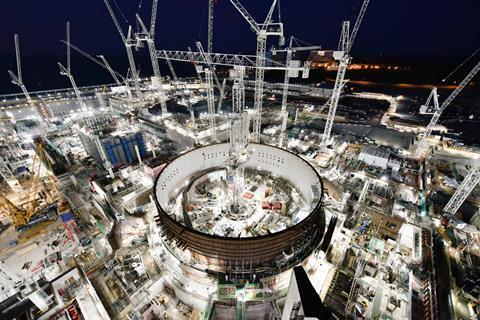 Chairman Sir John Parker said the O'Rourkes' move demonstrated "[their] confidence in the performance and trajectory of the business" and came on the same day the firm negotiated a new £35m refinancing facility with sole lender HSBC.
The news emerged as Laing O'Rourke said revenue in the year to March 2021 edged up 2% to £2.5bn although pre-tax profit slipped 9% to £41.4m.
Laing O'Rourke paid off £56m of debt in its last financial year and a further £126m since with the previous "complex" refinancing spread across five different lenders now swapped for a new deal.
Chief financial officer Rowan Baker said the HSBC loan is unsecured meaning the firm is not subject to as much interference from lenders as before.
"[The previous refinancing] was a complex structure and because it was secured, we needed permission to do anything more than just run the business," she added.
The firm said the new deal incentivises or penalises Laing O'Rourke depending on its progress against sustainability metrics such as reducing carbon intensity, diverting waste from landfill and increasing the number of women in project delivery.
The previous refinancing was first agreed in 2016 with the £177m deal, renewed again three years later, struck at the height of its problems on its loss-making PFI hospital scheme in Canada on which losses again went up last year – by £5.5m to now stand at a cumulative £214m, with the firm having last year said it wasn't expecting any more.
Baker said it was close to drawing a line in the sand on the hospital which has been open since 2017 with the second phase of work completed in April this year by local Montreal contractor Pomerleau.
Chairman says firm 'adopting practices of listed company'
In August, Laing O'Rourke founder and chief executive Ray O'Rourke said the firm was planning a stock exchange listing by 2024, bringing to an end more than 40 years of family control.
In his chairman's statement in the firm's latest report and accounts, Sir John Parker (pictured), a widely respected City veteran, said: "We have made significant progress in developing governance standards that align with those required of a publicly listed company.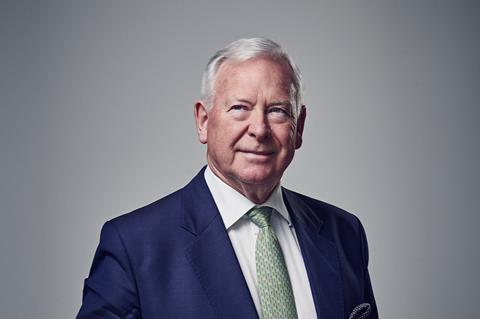 "Our focus has been on improving our processes and procedures; strengthening our corporate finance controls; and, importantly, sound administration and compliance. I am happy to report these are present and continue to be enhanced."
Asked if a float was inevitable, Rowan Baker, the firm's chief financial officer, who spent nine years at the previously listed housebuilder McCarthy & Stone, said: "We are ready for whatever option we take. I don't think it's inevitable we become listed."
She said investors needed to be encouraged by signs of progress on revenue growth and margin improvement, adding that the firm's offsite factory was part of its attraction to would-be buyers of its shares.
The firm was also forced to shoulder a £14.1m increase in costs on a scheme in Scotland because of the impact of the covid-19 pandemic. It did not name the job but it is understood to be the Edinburgh St James Quarter retail scheme in the middle of the city with sites in Scotland enduring a tougher lockdown than those south of the border.
The firm, which made 150 job cuts last year, claimed £9.5m in furlough payments under the government's Coronavirus Job Retention Scheme although all staff have been back at work since last summer.
Baker added: "We used the £9.5m as it was intended and we are not in any position where there is a consideration of paying dividends."
She said the firm was back to its normal levels of productivity and said it would take the prospect of future restrictions, prompted by rising cases in the UK, in its stride. "We've been operating in the covid environment successfully for several months. We think of it as business as usual." The firm is aiming for between £2.5bn and £3bn in its current financial year, she added.
Europe, which includes its UK, Canada and Middle East work, remains its largest business with a turnover of £1.6bn although this was down from the £1.8bn it posted last time. But pre-tax profit was up 27% to £70.4m.
Revenue at its Australia business, which is headed up by Ray O'Rourke's son Cathal, was up 39% to £890m while pre-tax profit edged up £700,000 to £27.3m. The firm said it had racked up a further £3.8m in legal bills – taking the total spent on lawyers to more than £10m – over a pay dispute with its Japanese partner on a huge gas station job in northern Australia.
The contractor was building four cryogenic tanks at the LNG Tanks Project in Darwin for lead construction partner Kawasaki Heavy Industries. The firm has lost just over £40m on the job which terminated in 2017.
Staff numbers at the year-end were 9,866, down from the 11,580 O'Rourke had on its books the year before. The firm's order book at the end of March stood at £7.9bn while net cash was up more than £120m to just over £276m.
It added that a VAT liability of £28.5m, which was allowed to be deferred by the government because of the pandemic, would be fully repaid by January next year.