Mark Cutifani becomes third big hitter from mining giant to take up key role at contractor
Another Anglo American executive is joining Laing O'Rourke with former chief executive Mark Cutifani arriving as a senior independent director this autumn.
The 64-year-old Australian spent nine years as boss of the $41.5bn (£34bn) turnover mining giant, having joined in 2013 from another mining company AngloGold Ashanti where he spent six years.
According to Anglo American's latest annual report, Cutifani, who left last month, was paid £9.8m last year including a £2.2m bonus and £5.7m under a long term incentive shares plan. The firm made an operating profit of $17.6bn (£14bn) in 2021.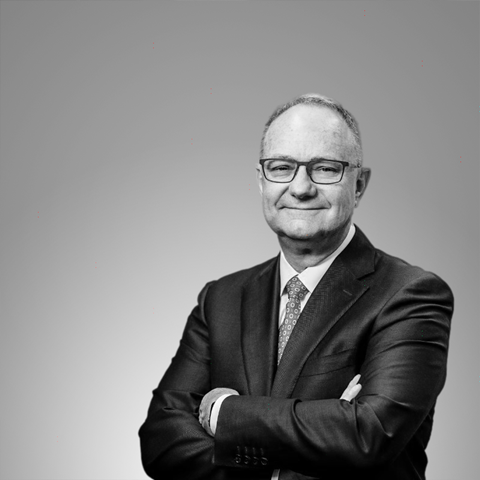 Last November, O'Rourke announced that Seamus French, then the chief executive of Anglo American's bulk commodities and other materials division, was joining to replace Ray O'Rourke as chief executive at the end of this summer.
French joined the country's biggest private contractor at the start of the year and is currently in charge of its Europe hub.
His arrival came after O'Rourke, who himself spent six years as a non-executive director at Anglo American, before stepping down in 2016, said last summer the firm was mulling a listing on the stock exchange by 2024.
Cutifani, who will start in September when French takes over the reins of the firm, will also chair the board's sustainability committee.
Announcing his appointment, Laing O'Rourke chairman Sir John Parker, who was Anglo American chairman for eight years until 2017, said: "We are extremely fortunate to secure the expertise of Mark Cutifani to complete the refresh of the Laing O'Rourke board, which I began in 2018."
Parker added: "Mark is a hugely principled person, a gifted 'human' leader and will be a valuable addition to our dynamic Group."
The move is yet more evidence that after years of rumours about a succession plan at the firm, the contractor has definitively settled on one. One senior source at a rival firm said: "If they're preparing it for a sale or a float it needs to be a properly run business. They're putting a decent corporate structure in place."
French, who turns 60 this month and was a non-executive at Laing O'Rourke for 18 months prior to his arrival, signed a three-year contract when he joined.
When he steps down later this year, Ray O'Rourke, who turned 75 in January, will join younger brother Des as a deputy chairman of the group with the firm saying he will "focus on innovation, people development and major clients".
In its last set of accounts, revenue at Laing O'Rourke edged up 2% to £2.5bn in the year to March 2021 although pre-tax profit slipped 9% to £41.4m.