Chancellor blocking new system of subsidies for low carbon energy as energy department mandarin quits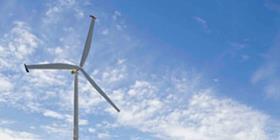 Chancellor George Osborne is blocking energy secretary Ed Davey's attempts to introduce a new system of subsidies for renewable energy, it has emerged.
Osborne believes that over-generous support for wind power and other low carbon technologies will hold back investment in gas-fired power stations, which he sees as the best prospect for bringing down bills, the Financial Times reported today.
Davey, a Lib Dem minister, has aimed to prioritise renewables and the row between the two has continued despite efforts by prime minister David Cameron and deputy prime minister Nick Clegg to resolve it, the newspaper said.
The energy secretary is said to accept the case for a 10% cut in the subsidy paid for onshore wind farms with Osborne arguing for deeper cuts in order to encourage investment in gas.
The standoff emerged as one of the most senior civil servants in Davey's Department of Energy and Climate Change (DECC) resigned suddenly yesterday.
Permanent secretary Moira Wallace had held the role for four years amid allegations that she had been blamed for a series of fiascos including the solar power Feed in Tariff (FIT) saga.
A DECC spokesperson said she had left the civil service after 26 years to "pursue opportunities in other areas".
Davey's Labour counterpart Caroline Flint said: "Ministers are very good at trying to pin the blame on their staff, but ultimately they are responsible for the chaos and confusion that has engulfed the department."