Majority of transactions last year were from foreign buyers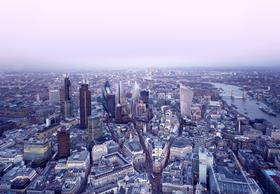 Central London office investment enjoyed its strongest year since 2007 last year, thanks to a record level of purchases by foreign investors.
The total value of office property deals grew to £13.8bn last year, up from £9.6bn in 2011 and higher than the ten year average of £10.8bn.
Overseas buyers invested £9.6bn, the highest figure on record and nearly 70% of total activity. In 2000 overseas buyers accounted for 24% of deals.
This is the fifth consecutive year that foreign investors have accounted for the majority of investment purchases by volume.
Stephen Clifton, investment partner, said: "Foreign buyers dominating the London office investment market has become an established state of affairs.
"The pound has weakened further in recent weeks, which only increases the logic for overseas investors to buy in London."