International revenue up a fifth as consultant posts solid results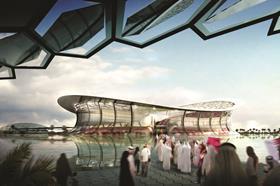 Growth in international markets helped consultant Gardiner & Theobald post solid results for the financial year ended 30 April 2012.
The firm's turnover grew 3% to £112.4m, up from £109.6m the previous year, while distributable profit fell marginally by 1% to £17.3m from £17.5m.
Growth in overseas revenue of 22% to £29.5m from £24.3m made up for contraction in the UK, where revenue dropped 3% to £82.9m from £85.3m.
G&T's fastest growing international regions were the rest of Europe – up 26% to £10.3m – and the Americas & the Caribbean – up 21% to £15.5m.
In the firm's annual report, managing partner Simon Jones said the firm is beginning to pick up "several disaffected partners" from competitors that have been acquired by "multi-disciplinary behemoths" and a "number of new clients who felt disengaged by the mergers and acquisitions junket".
He reiterated the firm's "steadfast conviction to remain an independent [firm]".
G&T landed several high profile contracts during the financial year, including cost manager on phase one of the redevelopment of Battersea Power Station and lead cost manager on construction of venues and related infrastructure for the Qatar 2022 World Cup.
The firm added it won "several significant commissions" on construction jobs worth £500m for multi-national clients Novartis and AstraZeneca in China.