No UK firms on shortlist with winner due in 2022
The North London Waste Authority has shortlisted three overseas firms for a £683m energy recovery facility contract.
The deal is the biggest part of the authority's plan for a sustainable waste hub in Edmonton – called the North London Heat and Power Project and which has an overall £1.2bn price tag.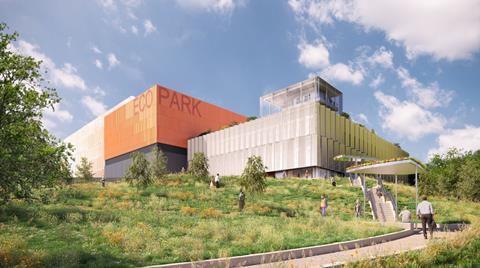 Spanish firm Acciona, French company CNIM and Switzerland-based Hitachi Zosen Inova are all now working up bids ahead of submitting them next year. An award is due to be made towards the end of 2022.
Several UK firms in recent years have suffered big losses on energy-from-waste schemes notably Interserve which shipped over £200m on a number of schemes.
As well as diverting up to 700,000 tonnes of waste from landfill every year, the Edmonton complex will also produce low-carbon energy in the form of heat and power for homes.
The wider programme includes the first ever public reuse and recycling centre at the EcoPark, as well as a resource recovery facility with capacity to manage 135,000 tonnes of recyclable material every year.
Other firms working on the NLWA job include Vinci subsidiary Taylor Woodrow which has won a £100m infrastructure contract at the scheme and Buckingham which was appointed to build a laydown area to the east of the Edmonton EcoPark site.