Architect reports profit fall as its operations in Ireland and Abu Dhabi struggle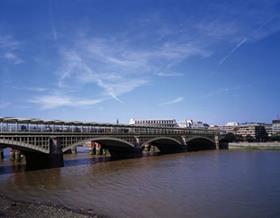 Architect Pascall + Watson has seen its pre-tax profit halve as its operations in Ireland and Abu Dhabi struggled.
In accounts filed at Companies House, the firm reported a drop in pre-tax profit from £1.1m to £548,247 in the year to 30 April 2012.
However, the firm, which designed the concept for the new Blackfriars station in London, also reported a rise in turnover from £16.3m to £16.8m over the period.
In the accounts Alan Lamond, director at Pascall + Watson, said turnover from its Abu Dhabi and Ireland offices was down by an average of 30%.
He added: "However, with promising signs for the future through the Louvre, Abu Dhabi coming back on stream and Ireland securing a major transportation project in Norway, the practice is committed to both offices going forward."
He said the firm would need to secure a major project to replace the revenue from its work undertaken on Jeddah Airport to ensure its turnover next year was comparable with 2011-2012.
The accounts revealed work from the UK increased from £7.5m to £10.5m over the period while revenue from Europe and the rest of the world both declined.
Revenue from Europe fell from £3.3m in 2011 to £1.4m in 2012, while revenue from the rest of the world fell from £5.4m to £4.9m over the period.
The accounts also revealed the firm has made a provision for £250,000 for an ongoing arbitration on an unnamed Italian job. The document said that despite the original arbitration finding in favour of the firm and its two partner firms on the project "there remains potential for further costs to be incurred".
Pascall + Watson also reported a rise in employees over the period from 167 to 183.