Housing association borrows £42m from London mayor's Land Fund to develop residential scheme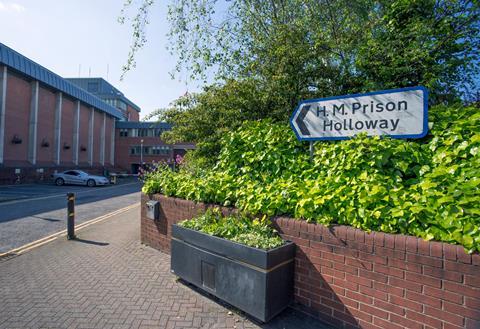 The Peabody housing association has agreed to buy the site of Holloway Prison in north London where it plans to build more than 600 social rented and affordable homes.
The purchase, believed to have cost £82m, was supported by a £41.6m loan from the mayor of London's £750m Land Fund. The deal took place nearly two years after the Ministry of Justice invited bids for the 10-acre plot.
To get the loan, which has to be repaid in full, Peabody has had to assure the mayor that 60% of the 1,000 homes to be built on the site will be "genuinely affordable".
Of the affordable homes, 70% will be for social rent.
Building will start by 2022 and expected to be finished by 2026, the mayor's office said, with work being carried out by developer London Square.
Khan said: "Our ground-breaking loan to Peabody means the majority of new homes on this site will be genuinely affordable – with around four in 10 of all new homes being for social rent.
"We've developed planning policies with the council that support this, and that also set out how the development should include public green space and a new centre for women.
"This shows what is possible on public land. We've been able to do this even with the limited powers we currently have. Ministers now need to play their part and give us the step-change in investment and powers over land we need to truly fix London's housing crisis."
Last year Islington Council said it would only back plans to develop the site of the former women's prison, which closed in 2016, if it included a women's hostel.
And Khan said in November 2017 he would only lend his support to the scheme is half of the homes being built were genuinely affordable.
Khan was concerned about the government's disposal process, with the site being offered to buyers with no restrictions or constraints, saying this increased the risk that the site could be landbanked and left undeveloped.
Speaking about the deal Brendan Sarsfield, Peabody's chief executive, said: "We are committed to working with Islington and the GLA to deliver an exceptional new housing scheme on this historic site.
"We are pleased to confirm we will deliver a 60% level of genuinely-affordable homes, integrating existing Islington communities with a new Peabody estate.
"As well as providing new homes we will also ensure social infrastructure and placemaking are at the heart of our proposals."