Housebuilder says more land needs to be made available for housing as it reports strong half-year results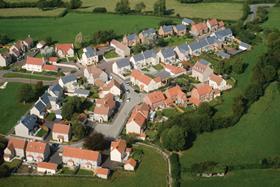 Persimmon has called for a review of the UK's green belt policy to free up more land for housing developments, as the housebuilder reported strong half-year results.
Persimmon chief executive Jeff Fairburn told the BBC's Today programme: "There are a number of cities around the country that are very constrained [by the green belt].
"As a company we'll build on green belt sites or brown field sites – they've just got to be viable. If no other location is viable you need to be able to build on the green belt."
In the six months to to 30 June 2014, Persimmon posted a 57% increase in pre-tax profit to £208.9m, up from £132.9m the previous year, while revenue grew 33% to £1.2bn, up from £899.9m.
Legal completions increased 28% to 6,408 new homes sold (2013: 5,022), while average selling price increased 4.3% to £186,970 (2013: £179,199).
The firm expects to open around 100 new development sites during the second half of 2014.
Fairburn added: "Persimmon has produced another strong performance in the first half of 2014, taking advantage of the current market opportunities to deliver growth whilst strengthening the financial position of the business."
"As we have entered the traditionally slower summer trading weeks, we have been encouraged by our private sale reservation rate since 1 July which is currently running 9% ahead of the same period last year."