Project Management and Full Design Team Services framework has been embroiled in a legal dispute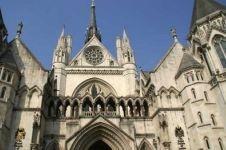 One of the winning consultants on a troubled £750m public sector framework that is embroiled in a legal dispute has spoken out to urge a quick resolution to the legal challenge.
Pick Everard, which Building understands won places on all four UK lots of the four-year Project Management and Full Design Team Services framework, awarded in June, defended the framework this week.
Duncan Green, partner at Pick Everard, told Building: "The previous framework was popular with clients and well used. Our clients are anxious that it will be available soon."
More than a dozen firms have been provisionally awarded places on the framework, but it remains in limbo after one of the unsuccessful bidders, Turner & Townsend (T&T), lodged a legal challenge in the High Court against the award.
Building revealed last week T&T has accused rival firms of using "price manipulation" to win places on the framework in its High Court claim.
Building is unaware of which firm or firms are the subject of T&T's allegations and UK SBS has declined to comment on the framework while legal proceedings are ongoing.
The framework will go live more than a year later than the government intended, after delays because of a prolonged consultation period, alterations to the framework requirements and more than 400 tender clarifications in the weeks leading up to bids being submitted.