Sadiq Khan's OPDC adopts local plan for Old Oak Common
A mayoral development corporation has adopted a local plan to build 25,000 homes around a new major transport hub after getting the green light from a planning inspector.
Sadiq Khan's Old Oak and Park Royal Development Corporation (OPDC) has published a planning policy framework for homes near High Speed 2's Old Oak Common Station in west London, to "maximise the benefits" of the station's connectivity.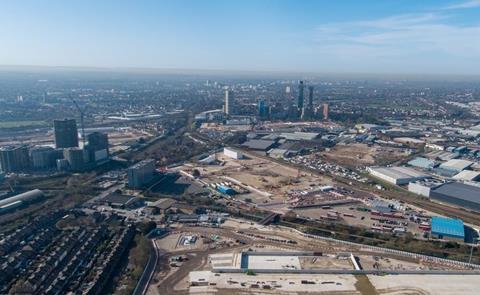 The new station, the largest in the UK, will become a major hub as it connects HS2, Great Western services and the newly-opened Elizabeth Line.
The plan provides for 25,500 homes, of which half are affordable tenures and around 30% of the total area of the scheme is to be public green space.
An OPDC spokesperson said the plan "supports the Mayor's commitments to net zero, healthy living and inclusivity for Londoners, with a wide range of policies to guide new development, including exemplary standards of environmental and social sustainability".
The corporation will work to co-ordinate public-sector owned land -including land owned by Network Rail and the Department of Transport- around the station to build a major regeneration scheme called Old Oak West. Public engagement on the plans will begin in the autumn.
A previous plan for thousands of homes in the north of OPDC's 650ha designation was struck out by a planning inspector in 2019.