Lords vote against setting decarbonisation target for UK's energy mix in 2014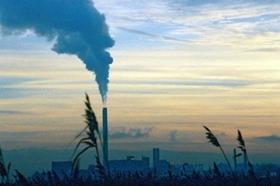 A move by several Lords to force the government commit to decarbonising a portion of the UK's electricity supply sooner than expected was narrowly defeated on Monday.
The amendment to the Energy Bill, put forward by Lord Oxburgh, Lord Stern and Baroness Worthington, would have forced the government to set a target for decarbonising a portion of the UK's electricity supply by 2030 - earlier than it currently plans to.
The amendment would compel the government to set the target by April 2014 – it currently wants to leave any decision on the target until 2016.
But the amendment was defeated by 216 to 202.
Speaking in the debate before the vote Lord Oxburgh said: "Investors have the choice of where to put their funds and they will not put their money into a decarbonised energy infrastructure unless they see the government committed not just by good intentions, but by the wording of the Bill.
"Investment is about risk; and the lower the perceived risk, the better terms we may expect to obtain."
He added: "The amendment will not guarantee that investment is forthcoming, but it will certainly help."
But Baroness Verma, under-secretary of state at the Department of Energy and Climate Change, said 2016 was "the right time" to consider a decarbonisation target.
She added: "2016 is when, in line with the requirements of the Climate Change Act, we will be undertaking extensive analysis to set the level of the fifth carbon budget in law, incorporating advice from the Committee on Climate Change.
"At that point we can consider a decarbonisation target within the broader context of the trajectory of our whole economy towards our 2050 target."
Reacting to the vote Peter Young, chairman of the think tank the Aldersgate Group said it was a "major missed opportunity"
He added: "The conflict between the government's green pretensions and its increasing determination to procrastinate whilst relying on high carbon, polluting technologies will send global investors elsewhere and slow sorely needed business growth in the UK.
"The uncertainty that this Government has caused is already delaying desperately urgent UK investment."