Plant will provide 300 jobs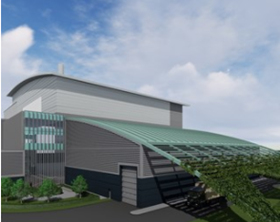 Amey has lodged plans for a new £200m energy-from-waste facility in Cambridgeshire.
The infrastructure support service provider is proposing to develop a new waste treatment facility at its Waterbeach Waste Management Park.
The planning application, which was submitted to Cambridgeshire County Council on 19 December, would use waste from households and businesses to create electricity, heat or a mixture of both.
It would generate enough electricity to power the equivalent of 63,000 homes and treat up to 250,000 tonnes of waste each year.
The multimillion-pound project would create more than 300 jobs during the construction and operational phases.
A key motivator for the project is the fact 80% of the residual waste that currently goes to landfill at Waterbeach could be used to create energy at the new facility.
A decision on the proposal, which was submitted to council after community consultation, is expected to be made in 2018.
The company is currently building a waste recovery park in Knaresborough, North Yorkshire.
Allerton Waste Recovery Park, which will treat waste from North Yorkshire and the City of York, is expected to be operational next year.