Gartec's Prime 7000XT lift was specified for Loreto Grammar School's latest building project in Altrincham, Cheshir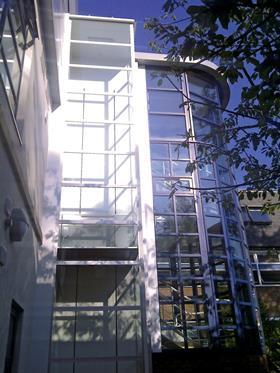 The refurbishment added an additional floor to the building, increasing it from two storeys to three.
The new platform lift ensured access for all pupils and staff. The lift was chosen alongside Gartec's glazed shaft system and was located on the outside of the building to offer more space. The installation of the platform lift has allowed the school to maximise its limited space and ensured access for all potential users, as required by the Equalities Act.
Gartec
www.gartec.com