Ten-storey building will overlook US embassy and new park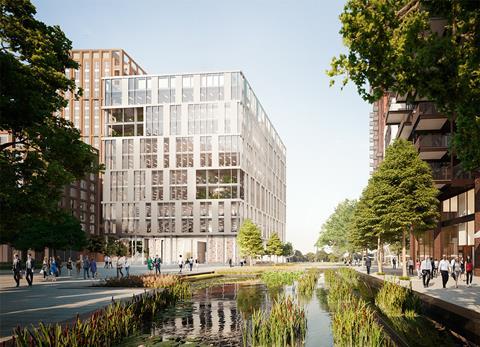 PLP has submitted a planning application for One Embassy Gardens in London's Nine Elms area.
Lee Polisano's practice has also released new images of what will be the flagship commercial building in Ballymore's 6ha Embassy Gardens development overlooking the new US and Dutch embassies by the Thames.
The 10-storey building will contain 20,000sq m of office space. It will also have winter gardens and a roof terrace.
Other buildings in the Farrells-masterplanned scheme, whose architects include AHMM, Arup Associates and Feilden Clegg Bradley, contain flats, a hotel and retail outlets.
The developer described it as the "first truly mixed-use development to come to market in Nine Elms".
Polisano, himself an American, said: "We see this as a great opportunity to deliver a signature design for a building in a prime location facing the new US embassy, acting as an important urban landmark along a significant piece of public realm enhancement represented by the linear park.
"The design reflects the careful thought and ambition in creating a new London district with a distinct identity derived from the combination of high-quality architecture, urban design and landscape."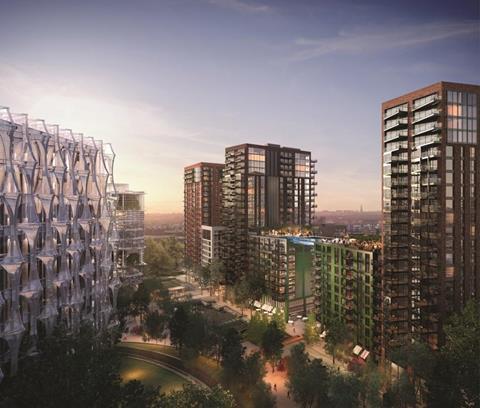 Source
This story first appeared on Building Design