David Cameron to outline plans to stop money laundering through the UK property market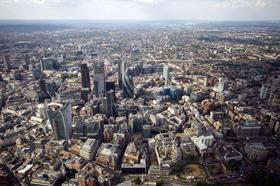 Prime minister David Cameron will announce a clamp down on foreign criminals buying homes in the UK as part of a "global effort" against corruption.
Speaking in Singapore later today as part of a four-day trip to South-east Asia, the PM will say that the UK "must not become a safe haven for corrupt money from around the world".
The prime minister will say: "I want Britain to be the most open country in the world for investment. But I want to ensure that all this money is clean money.
"There is no place for dirty money in Britain. Indeed, there should no place for dirty money anywhere. "
Cameron has hit out against foreigners who launder money into the UK by buying up homes, especially in London, as a place to hide stolen cash. The PM will say in his speech that properties in the UK, particularly in London, "are being bought by people overseas through anonymous shell companies, some with plundered or laundered cash".
According to Transparency International figures provided by Downing Street, £122bn worth of propertes in England and Wales are owned by offshore companies which often act on behalf of unknown owners.
Approximately 100,000 UK property titles are registered to such overseas companies, with 36,000 of those in London. The capital is seen as a particularly safe investment for investors from overseas. A recent launch of a new skyscraper in Canary Wharf saw all available properties sell-out in four hours, with ha lf the sales going to foreign buyers.
The government is expected to publish land registry data later this year, setting out which foreign companies own land and property in the country. It will also consider forcing companies bidding for government contracts to "publicly state who really owns it".