City mayor Joe Anderson and local MP Louise Ellman 'appalled' by project's condition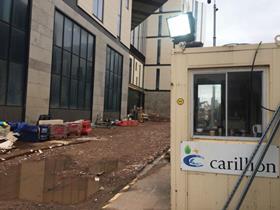 Politicians are calling for an inquiry into how the Liverpool hospital left stranded by Carillion's collapse ended up in its current condition.
Liverpool mayor Joe Anderson and local Labour MP, Louise Ellman, who visted the site together on Monday, attacked the bust firm for the quality of work carried out.
Laing O'Rourke is starting on a major package of remediation works that involved stripping back nearly completed parts of the Royal Liverpool Hospital in readiness.
In a tweet, Anderson said: "While it's important it's urgently put right, we need an inquiry as to what went wrong."
And Ellman, who is a persistent critic of party leader Jeremy Corbyn for alleged anti-Semitism in the Labour party, said the amount of work required was "appalling".
She said: "I visited the site of new Royal Liverpool hospital with Mayor Joe Anderson. Appalling to see structures being pulled down to reach defective beams put up when Carillion was in charge. Major [questions] to answer [and] vital the new hospital is finished ASAP. Will raise this with ministers."
Preparation work has been completed ahead of O'Rourke starting the repairs later this month.
It follows a report from Arup which found problems with the structural beams when its engineers were asked by the hospital trust to give the mothballed site a safety review.
Repair work will involve pouring more than 220m3 of concrete and erecting 165 tonnes of steelwork.
Before Laing O'Rourke stripped back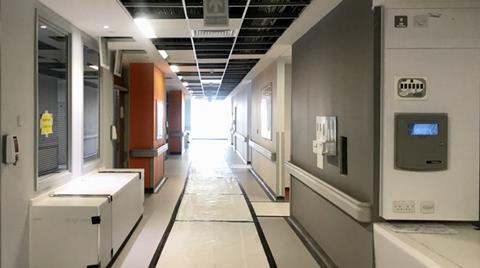 After Laing O'Rourke stripped back