Balfour UK construction chief to focus on problem regional and M&E divisions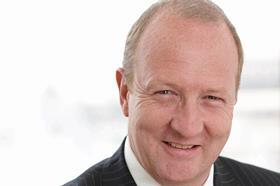 The role of Balfour Beatty UK construction chief executive Nick Pollard is to be reduced in order to give him time to focus on sorting the contracting giant's problem M&E and regional construction businesses.
Pollard, who until now has also had control of major projects, will now only control two of the firm's UK construction businesses. The shake-up will see the current managing director of major projects, Steve Tarr, report directly to group chief executive Leo Quinn, and join the executive team. Until now, Tarr has reported in to Pollard.
In a statement to the city this morning, which did not mention Pollard, Balfour Beatty said the changes were the first part of a strategy to "simplify and delayer" the UK construction business to create greater transparency and accountability, and would take effect immediately.
A spokesperson said: "Nick Pollard will retain control of the engineering service and regional construction businesses where we've had the biggest issues. This change will give him more time to mentor and coach the leaders and fix the issues in those businesses.
"Steve [Tarr] and his team have done a great job. The change is also a recognition of the great work they've done and are doing."
Nick Pollard was appointed UK construction services chief executive in June 2013 after the previous boss Mike Peasland stepped down to the run the regional business in the wake Balfour's first profit warning in April of that year.
Since his appointment there have been a further four profit warnings related to the UK construction business, and a series of management shake-ups, culminating in the departure of group chief executive Andrew McNaughton and chairman Steve Marshall, and the appointment of Leo Quinn.
In this morning's statement Balfour Beatty cut 2014 profit in its construction unit by another £70m, while the firm has cancelled a proposed share buyback of up to £200m.
But Balfour also announced the directors' valuation of the existing investments portfolio has increased to £1.3bn.