Cabinet Office has revealed a string of measures set to support SME suppliers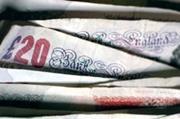 Plans to ban companies with poor payment practices from major government projects have been unveiled by the cabinet office.
Cabinet office minister Oliver Dowden has announced plans to exclude suppliers from major government jobs if they cannot demonstrate fair and effective payment practices with their subcontractors.
It comes as part of package of new measures looking to level the playing field for smaller businesses bidding to win government contracts, which have been questioned by some within the industry.
Infrastructure lawyer Anthony Albertini said the new measures could lead to collapse for major contractors.
Albertini, who is a partner at Clyde & Co, said: "The key questions are now which behaviours the government considers to amount to 'poor payment practices' and when main contractors could be disqualified from public sector tenders, under its new regime.
"Could paying 60 to 90 days late be considered to be poor practice? If so, many major contractors could be forced to change their behaviour, which may impact on their cash flow, and affect their ability to maintain solvency and remain in business. This is clearly something the government would want to avoid."
Trade bodies have thrown their support behind the move and have been particularly pleased at the crackdown on poor payment practices.
Federation of Small Businesses national chairman, Mike Cherry, said: "It is right that the government today announces, as part of a new package to boost SME procurement, that it will clamp down on poor payment practice throughout public procurement supply chains.
"Companies who pay late should not be rewarded with public sector contracts. We need a robust public procurement process that holds larger companies to account for their payment practices."
SEC Group's chief executive Rudi Klein said the move to combat late payers was a long time coming.
"We have been urging the government to introduce a yellow/red card system for a long time. The yellow card is a warning to improve payment performance and the red card excludes a continuing poor performer from bidding for government contracts for a period of two to three years."
Klein said if the system had already been in place Carillion would have been excluded from government contracts.
Poor payment practices have been in the headlines since Carillion's collapse, with many of its subcontractors facing financial stress because of money owed to them since the firm went bust.
Carillion, who was a signatory to the Prompt Payment Code, was widely known for poor payment practices, with the company's former finance director Emma Mercer conceding 5% of suppliers were paid after 120 days when she fronted MPs running an inquiry into the company's collapse.
The package will also increase subcontractors' ability to report poor payment performance, while Theresa May has written to members of cabinet to nominate a small business champion minister in each department.
Suppliers will also have to advertise subcontracting opportunities via the Contracts Finder website, and provide government with data showing how businesses in their supply chain are benefiting from supplying to central government.