Manufacturers previously had to pay twice for factory inspections from UK and EU inspectors
Construction products manufacturers looking to sell into both the UK and EU markets will no longer have to pay for two separate factory inspections following agreements between British and European certification bodies.
Since January this year, new post-Brexit rules on products certifications for key materials including steel, cladding and insulation have meant that firms have had to pay for separate inspections from UK and EU bodies to ensure their products are conforming to standards.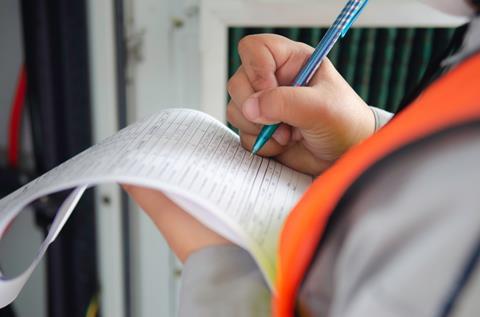 This is despite the European CE marking and new UK-only UKCA marking systems being mostly harmonised, meaning that most of the information and paperwork required is the same.
But the inspections, which can cost thousands of pounds for each factory, can now be made with a single audit following discussions between the British Board of Agrement (BBA) and several organisations across the Channel.
The BBA's sales and marketing director Peter Webbon said the agreements will save time and money and help solve a "frustrating situation" for products firms.
He said that the deal will "create efficiencies across the supply chain, making it easier and quicker for building product manufacturers at home and throughout the EU to achieve the necessary compliance".
More than 10 European notified bodies have already confirmed their participation in the scheme, including SKZ Germany, Holzforschung Austria, Eurofins Finland, ITB Poland and NCS Estonia.
The BBA said there was "strong interest" from many more European bodies in the deal.
The agreement applies only to inspections of factories and manufacturing facilities to make sure the products being made comply to CE or UKCA markings and does not apply to testing.
Because of the new UK marking system, thousands of construction products will need to be retested in UK facilities to obtain the new marking before the end of a transition period on 1 January 2022.
Yesterday, Building revealed that the government is now considering extending the transition period amid concerns within the industry over the limited time left to carry out the vast numbers of tests required.