Budget reaction: Hinkley Point C and other power stations impacted, say industry experts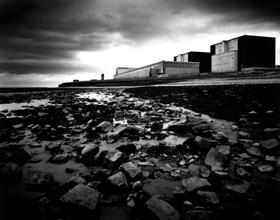 Industry experts have criticised the government for failing to announce in today's Budget the long-awaited "strike price" that will guarantee the price of electricity generated from power stations.
Building revealed yesterday the government held frantic last minute talks with French utility firm EDF in the hope of unveiling a deal over the "strike price" to enable a financial package to be announced for a £10bn nuclear power station at Hinkley Point.
But news on the strike price was absent in Chancellor George Osbrone's Budget announcement today.
Scot Parkhurst, power sector director at WSP in the UK, said the lack of clarity would impact "energy projects across the board".
He said: "Nothing can progress without an agreement on strike price.
"Without this certainty we are no further along really and this goes for energy projects across the board -there are dozens of projects that have been stalled until there is a guarantee on pricing.
"The agreed strike price with EDF is doubly important because it will set a precedent for other price agreements in the future."
The Budget also failed to outline any further major infrastructure schemes to be underwritten through the government's UK Guarantees scheme, confirming only that Treasury had approved a guarantee of up to £75m to help raise finance for the partial conversion of the Drax coal-fired power.
This scheme and the extension of the Northern Line to Battersea power station had already been confirmed by Treasury.
Full reaction to the 2013 Budget here.