Regional firm says move is in response to covid-19 pandemic
Regional contractor Beard has taken the unprecedented step of publishing a set of interim accounts for the half year to June.
The firm, which is chaired by current Chartered Institute of Building president Mark Beard, employs around 300 staff and last year posted a turnover of £158.5m.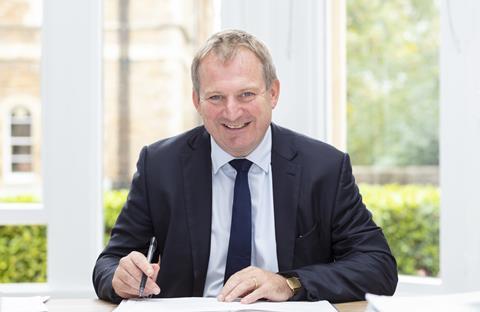 As a private firm, the company is not obliged to release a set of interim accounts – unlike companies which are listed on the London Stock Exchange.
But the chairman of the 128-year-old firm Mark Beard (pictured) said: "In early July we asked our auditors to conduct an independent review of our financial accounts for the first six months of this year. This is the first time in the history of the business that we've carried out this exercise.
"The situation with covid-19 is unprecedented and continually evolving. It has never been more difficult to predict the year ahead. However, we are confident that these results demonstrate our financial resilience and the long-term sustainability of the business."
Beard completed a total of 31 projects, including a new training facility for Premiership Rugby club Bristol Bears.
The firm said turnover was down 4% to £72m with pre-tax profit slipping from £1.7m to £1.4m.
Beard added the firm has more than £100m of orders going into the new year with recent contract wins including Oxford University's Rhodes House development worth £24m and two developments for Signature Care Homes across the South East worth £25m.
It said its cash balance stood at £37.4m for the first half, up from the £29.5m at its 2019 year end.
Beard, which has four offices at Guildford, Oxford, Bristol and head office Swindon, cut 35 jobs over the summer because of the covid-19 outbreak.