Business was put up for sale last June
The race to buy Kier's up-for-sale housebuilding business is now believed to be down to two private equity firms.
Building understands a bid by Kier Living's management to buy the £374m turnover business is now out of the running.
The division was put on the block last June after chief executive Andrew Davies (pictured) said the business, which last year saw the number of homes it built drop 6% to 1,926, was no longer a core part of the group.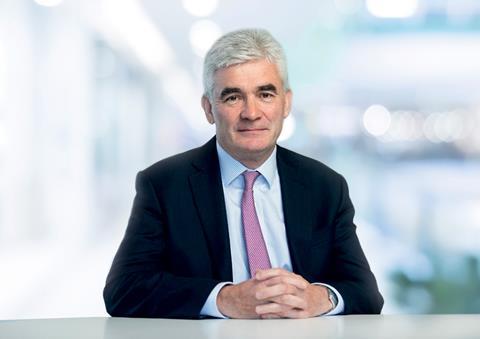 One source said: "I think the management is out of the picture. Bluntly, I don't think there was enough confidence from the institutions to back them. My understanding is that it's down to two private equity firms."
Kier Living is headed by managing director Nick Moore after executive director John Anderson, who had been with Kier for more than nine years, left the business at the beginning of last July.
Analysts had been expecting an announcement on the sale by the end of last year but it is understood the general election has delayed the process.
"No one would have been in any rush to conclude a deal before knowing the outcome of the election and Brexit," the source added.
One of the firms believed to be interested in the business is private equity tycoon Guy Hands' firm Terra Firma Capital Partners.
Kier is due to publish its interim results on 19 March with its current financial year wrapping up at the end of June.
Another source added: "There is no reason why Kier can't conclude a deal by the end of June, unless they decide none of the bids are acceptable. That would mean they would have to go back to the banks and negotiate more time around their financial covenants."
Kier Living employs around 550 people and operates from five regions with bases including Leeds, Solihull and Marlow in Buckinghamshire.
In its last comment on Kier Living, Kier said in November "it continues to progress the sale" of the business.
Hands hit the headlines when Terra Firma bought now collapsed music label EMI in 2007 just before the credit crunch struck.
Legal wrangling over the deal ended up in court and in summer 2016 Hands told the High Court he personally lost €200m from EMI's collapse.