Berkeley Homes will build first half of 280 London homes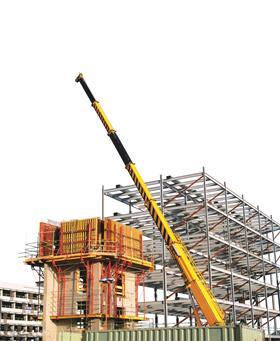 A £90m fund to build 280 private rented homes in London has been launched by Notting Hill Housing Group, the Greater London Authority and the Homes and Communities Agency.
Berkeley Homes has secured the first £45m tranche of funding to build 140 homes across seven of its sites. This tranche of funding has been obtained by Notting Hill Housing Group through a loan from the Get Britain Building programme.
The second £45m tranche comes from Notting Hill Housing Group's own private-rented stock.
The GLA and HCA will exit the deal in March 2018, when the loan is due to be repaid.
Kate Davies, chief executive at Notting Hill Housing Trust, said: "The opportunity to acquire such a large number of quality homes, with support from the GLA and HCA, enables us to create a strong market rent operation at Notting Hill.
"Our experienced team should make good returns on this stock, enabling us to also increase the number of affordable homes we can deliver."
The units within the portfolio will be built at the following sites:
Kew Bridge West, Hounslow
Marine Wharf, Lewisham
Beaufort Park, Barnet
Woodberry Down, Hackney
Stanmore, Harrow
Saffron, Croydon
Caspian, Tower Hamlets