Firm reports loss over first quarter of the year after cost overruns on projects in US and Europe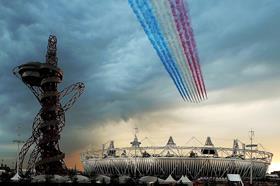 US engineering giant CH2M Hill has slipped US$12.8m (£7.6m) into the red in the first three months of 2014.
In an update on its financial performance for the three months to 31 March 2014, the firm reported a pre-tax loss of US$12.8m (£7.6m), down from a pre-tax profit of US$11.1m (£6.6m) over the same period of 2013.
The firm, which bought UK engineer Halcrow in 2011 and was part of a consortium that oversaw the London 2012 Olympics, also reported a fall in revenue to US$1.3bn (£769m) in the first quarter of 2014, down from US$1.4bn (£829m) in the first quarter of 2013.
CH2M Hill reported an operating loss, calculated before finance costs and tax, of US$9.5m (£5.6m) in Q1 of 2014, down from an operating profit of US$23.5m (£13.9m) in Q1 2013.
The firm said the fall in profit was due to "significant loss" on a power project in the north-east United States due to "cost overruns" on the fixed price contract.
In an update filed at the Securities and Exchange Commission, JoAnn Shea, interim chief financial officer, wrote: "These changes in cost estimates resulted from multiple sources including a substantial decline in union labour productivity, poor subcontractor performance and schedule delays caused by severe weather in the northeast United States.
"Management intends to seek recovery of a portion of this loss from various sources including change orders to be submitted to the customer, proceeds from a subcontractor default insurance policy and cost recoveries from subcontractors, although there can be no assurance they will be successful in obtaining such recoveries."
She warned there could be further cost increases on the job "if our cost estimation processes identify new costs not previously included in our total estimated costs or if our plans to meet our revised schedule are not achieved".
Shea also flagged that the firm was experiencing cost increases and completion delays on two projects in Europe and a design and build job for the US coast guard.
She added: "The current year quarter's decline in operating profit was partially offset by higher margin volume on new domestic energy projects and the settlement of a dispute on a program management project in our Middle East water business.
"Furthermore, we experienced lower costs associated with professional liability claims in our both our water and transportation full service businesses in the first quarter of 2014 compared to 2013, as well as an overall decrease in our indirect and overhead costs."