Architect's pre-tax profit quadrupled to £2.7m in a year which saw the practice land a string of major commissions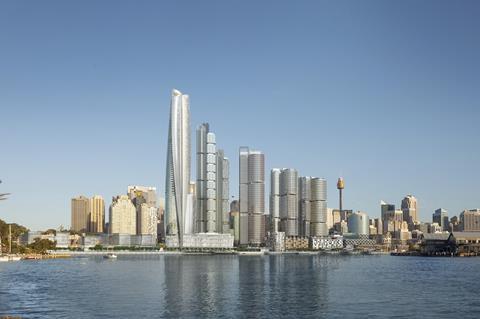 Wilkinson Eyre's pre-tax profit quadrupled to £2.7m after a bumper year which saw the practice land a string of major commissions.
The architect's turnover also rocketed by 60% in the year to March 31, 2014, bringing it to £14.8m.
Staff numbers grew by 24 to 141 in the same period.
The six directors' pay packets went up by 48% to a total of £1.26m, with the highest-paid, but unnamed, director's pay increased by 53% to £180,000. Both figures exclude pension contributions.
The firm's work is spread across sectors and continents, from Canada to Australia via China, though the vast majority of turnover is generated in the UK.
Director Jim Eyre said "even if a further downturn in the wider economy means that no further projects are won, a reasonable level of income for the next few years is assured".
He also revealed they were beginning to look at succession and, as a result, group directors had been "incentivised by further share awards this year," a practice it expects to continue.
In its annual report, published yesterday, Eyre wrote: "The UK economy finally moved out of recession this year, as demonstrated by the number of new projects secured during the year which has resulted in a significant increase in both turnover and staff numbers.
"Compared with recent years fewer staff have been engaged in non-fee paying competitions and tenders with the vast majority being utilised on paid commissions."
The practice won four major commissions following invitations to enter international design competitions: the second phase of the Battersea Power Station redevelopment (pictured below); the (AUD)$2bn (£1.1bn) Barangaroo casino development in Sydney (pictured above); a large commercial development in Toronto; and a tower next to the Cheesegrater in the City of London for Japanese corporation Mitsubishi.
Also in London it was appointed by Land Securities to design offices above Liverpool Street Crossrail station - another Wilkinson Eyre project - and won design competitions at City and Queen Mary universities.
Across the Channel, it won the job of designing a cable car for Toulouse and the St Lazare Road Bridge in Paris.
It said its Shanghai office remained busy with a metro station and masterplan in Beijing and the 330m Golden Triangle tower in Wuhan.
This story first appeared on Building Design