Architect's turnover rises 40% after targeting larger projects, hotels and regeneration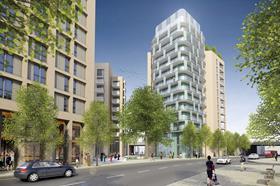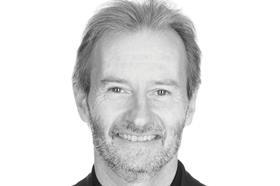 Assael Architecture has increased its turnover by almost a half thanks to an upturn in work with major clients.
The architect - which was forced to make a third of its staff redundant in 2008 because of the recession - is now back up to peak numbers, with 50 employees, and has plans to recruit 10 more by the end of the year.
Turnover rose 40% to £3.5m for the year ending 31 May 2012, according to provisional financial figures disclosed to Building. The practice also increased pre-tax profit 40-fold to about £400,000.
The firm's founder John Assael said wins on "larger, more complicated" projects had led to a "fantastic" financial year.
Major wins included North Wharf Gardens, a £300m mixed-use scheme in Westminster for a Bahrani developer, and a £100m 40-home residential square in Fulham, west London.
Assael said the practice is targeting further revenue growth of 30% in the current financial year, as well as growth in the hotel, regeneration and build-to-let sectors.
The practice has won three consents for hotel schemes in the past year and sees more potential in the sector.
Assael said the practice is also targeting residential-led regeneration schemes and he expects local councils to increasingly partner with private developers to kick-start schemes.
Work is under way on the Assael-designed 1,000-apartment Renaissance Lewisham scheme in south London, where Lewisham council partnered with private developer Berkeley.
Assael said: "That's increasingly how things are going - local councils have lots of land but no cash, so they're partnering with developers to unlock the potential of their land.
We deliberately didn't make senior staff redundant. That decision has paid off

John Assael
The firm is also targeting work in the UK's fledgling build-to-let sector, after winning its first build-to-let commission for an undisclosed developer.
Assael said the firm had visited the US to research its buoyant build-to-let market and he expected the UK market to take off in the coming years.
He said the practice was reaping the rewards of a "risky" decision to protect senior staff from the 2008 round of redundancies.
He said: "We deliberately didn't make our senior staff redundant. That decision has paid off. With the upturn in the market we had the right staff in place to build teams around."
Assael has built up a strong reputation for renovating historic buildings and "rescuing" problem projects.
Work completed last month on a scheme to renovate a grade II*-listed former cinema in Clapham, south London - the Granada Theatre.
Assael was the fourth firm of architects to get involved in attempting to renovate the building and came up with a residential-led solution for it.
The architect added 59 flats, both above and alongside the original structure, while preserving its thirties facade.
The residential element paid for the complete restoration of the neoclassical-style interior, which will now house a church and a theatre.
Assael said the firm's "quiet" design ethos is helping it to achieve success.
"We like our buildings to be quiet. We don't design 'icons', these are buildings that are the backdrop to peoples' lives."
Other notable Assael projects include £150m Great West Quarter in Brentford, which Barratt Homes will complete in 2013. All of Assael's work is in the private sector, with 80% of its fees drawn from London commissions.
The firm is also looking to increase its international work after commissions in India, Russia and Kazakhstan.
At a glance
2011/12 results (provisional)
Turnover £3.5m
Pre-tax profit £400,000
Staff 50
Cash in bank £200,000
2010/11 results
Turnover £2.5m
Pre-tax profit £10,000
Staff 35
Cash in bank £37,000