Donal Kellegher joins from Cushman & Wakefield
Wembley Park developer Quintain has poached Cushman & Wakefield executive Donal Kellegher to oversee the building of 4,000 homes for its new operation in Ireland.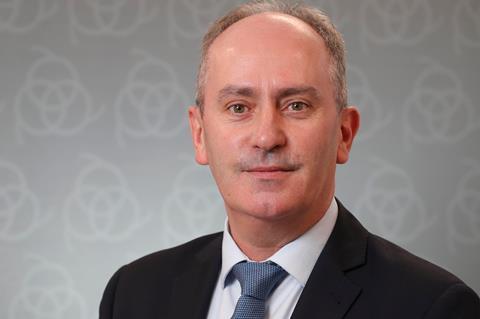 C&W's head of land development for the past four years, Kellegher (pictured) joins Quintain's new Irish subsidiary as it rolls out plans to build 9,000 homes and 600,000ft² of commercial space across 460 acres of land in the Greater Dublin area.
Kellegher will head up Quintain's Adamstown scheme, which includes a new town centre and 4,000 homes across five neighbourhoods and is one of four major sites the firm is looking to develop.
Quintain, which last month promoted chief operating officer James Saunders to the role of chief executive, plans to grow its team in Ireland from the current 12 to more than 25 next year.
As well as Kellegher, the firm has also recruited Amy Lee as senior development manager from Richmond Homes and Helena Kelleher as senior sales manager, who was previously a senior surveyor with Kelly Walsh Property Advisors.