Barts Health NHS Trust one of six to receive £2.7bn of government funding
The NHS trust responsible for developing a new hospital in London has started looking for a contractor to build the scheme.
Barts Health NHS trust was one of six to receive a share in £2.7bn of funding from the government last year as part of its Health Infrastructure Plan.
A Prior Information Notice published on the Official Journal yesterday said the trust wants to assess the "interest and capability of the market to manage and deliver the scope of the intended works and what its views are on how a commercial opportunity of this kind might be packaged and delivered".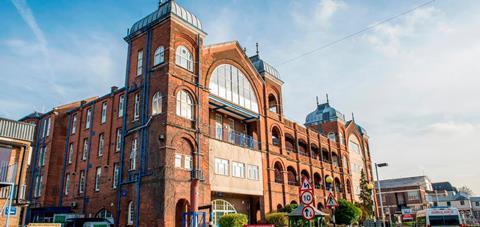 The trust's board and the Department of Health and Social Care have approved the Whipps Cross redevelopment strategic outline case, which triggers the funding to develop an outline business case.
The notice said: "This will be your opportunity to discuss the programme and inform the trust's approach to the procurement process.
"Potential contractors expressing interest are invited to complete an online questionnaire by noon on 17 September 2020. The trust may invite some or all respondents to the questionnaire to further discuss the potential scope and commercial approach during 1-1 interview sessions."
The competitive tender process is expected to start in early 2021.
The notice also revealed details of the wider programme, saying the trust would prefer the new hospital be built in a single phase on a site previously used for nurses' accommodation.
The site is large enough for all the new facilities to be in a mid-rise building and enables construction to take place without disrupting services in the existing hospital.
The remainder of the estate could be sold, primarily for housing but with some space retained for other healthcare and community facilities.
Construction is expected to start in 2022 and be delivered over a four-year period. After the approval of the outline business case the trust wants to appoint a main works contractor to start pre-construction services.
A demolition contractor will be appointed separately to allow the main works contractor to start on a clear site.
Other trusts to receive cash as part of the government's first tranche of funding include Epsom and St Helier University Hospitals NHS Trust which will build a new St Helier Hospital in south-west London.