Flagship 1931 Nottingham base designed by celebrated provincial architect
Raleigh's bicycle headquarters, designed by one of the country's most significant provincial architects, has become England's 400,000th listed building.
The 1931 flagship office in Nottingham took the honour as it was awarded grade II protection along with three other buildings today.
Culture secretary Jeremy Wright said the listing milestone "highlights the huge diversity of historic places that we have protected and the integral role heritage plays in our culture".
Duncan Wilson, Historic England's chief executive, said it showed the importance of protecting the nation's heritage for future generations.
The Howitt Building, commissioned by Raleigh, was designed by Nottingham-born Thomas Cecil Howitt who also designed the Council House, a brewery, church and college in Nottingham, as well as Newport Civic Centre, Birmingham's listed municipal Baskerville House and a string of Odeon cinemas around the country.
The Howitt Building is one of the last reminders of the 100 years Raleigh spent in Nottingham. Despite the closure of the factory, its history of bicycle manufacture is still visible in decorative panels showing putti (cherubic children) on a cycle production line. The putti were sculpted by loacl artist Charles Doman and modelled on Howitt's son Ian. Locally they are known as "the little Ians".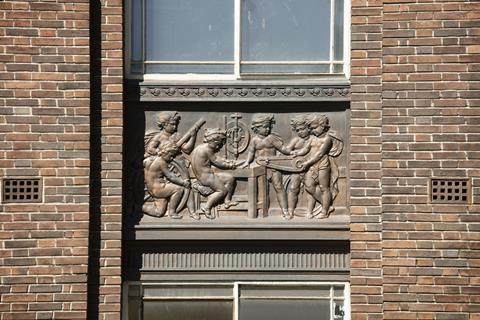 The secretary of state listed three other buildings on the recommendation of Historic England, all at grade II.
They are: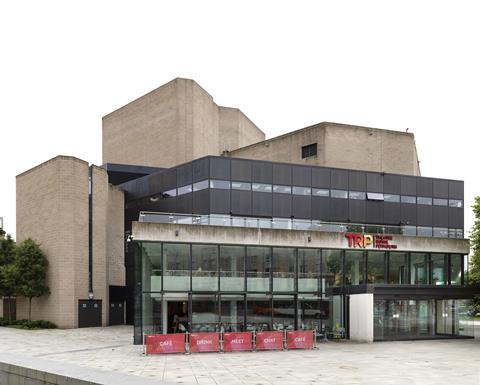 Plymouth's Theatre Royal, designed by the Peter Moro Partnership in 1982 and revamped by the original project architect, Andrzej Blonski, in 2013.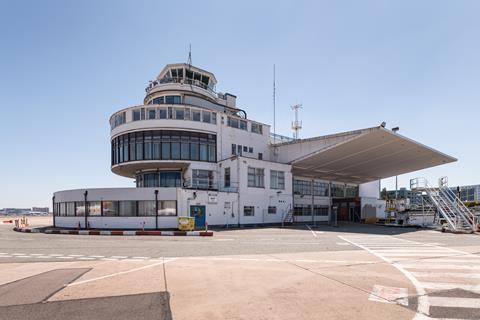 Norman and Dawbarn's Elmdon terminal building, Birmingham Airport's original moderne-style terminal dating from 1939.
A Georgian smallholder's cottage and barn in Cleeton St Mary, Shropshire.